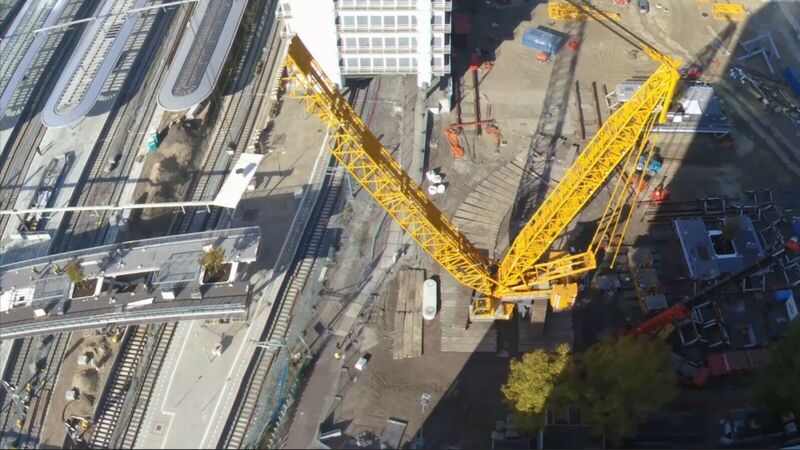 BuildCam, professional time-lapse movies and construction cameras.
The construction film is edited by a professional editor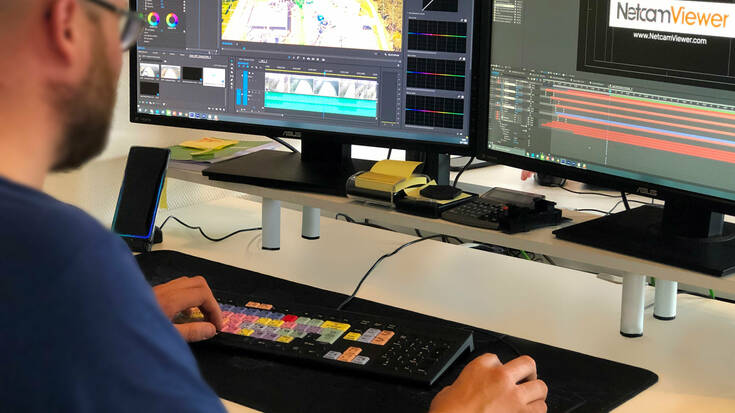 Professional Time Lapse Movies
Our timelapse and construction films are made with the utmost care. What sets us apart is that we go through several steps to deliver the film in the highest quality. Our editors review each frame and rate its quality.
Filter images
We look at every frame, if it has disturbing raindrops, there are no activities, or an image is too light / dark, then we remove it.
Image enhancement and titles
We apply smart filters to stabilize the image, apply light corrections and make the image more vivid. It is also possible to add titles and explanations about the construction.
Our examples speak for itself.
The construction camera is easy to install yourself, take a look:
Easy installation.
Our construction camera set comes complete with a flat roof mast. (excluding tiles with own installation.) The set is already largely assembled and installation only takes a few steps. This makes the installation very easy to perform by someone who is handy with a screwdriver.
Your construction camera delivered quickly.
By performing the installation yourself, you can often place the construction camera within 3 working days, in addition you save on the one-off costs. You will receive a box with the construction camera with clear instructions from us.
"Installed quickly and live in 2 minutes."
Adjust and control.
After installing the set, scan the QR code of the cabinet. You will immediately see the image and can start adjusting and aligning the camera. Our technical service is happy to help you to give tips and to find the best orientation for your construction camera.
Quickly online and insight into the images.
After the camera is installed, you can view both the live image and a selection of the saved images online. The simple interface also allows you to watch an automatic time-lapse movie.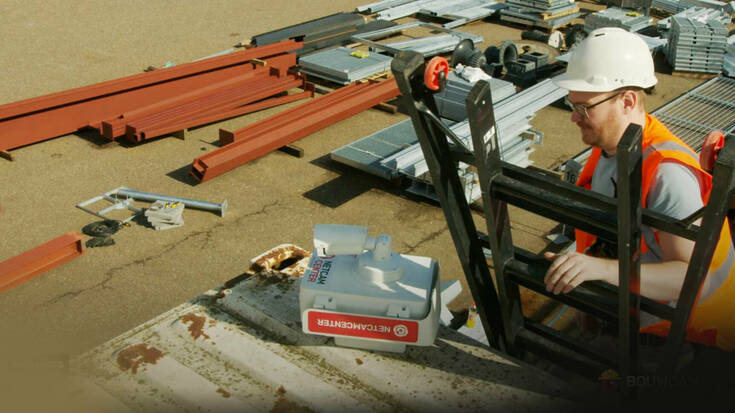 Installation on location can also be done by a technician
If you prefer not to install the set yourself, we will come to the location to install the set for you and collect it afterwards. Installation requires a 230V connection and a good view of the building
Features of the Construction Camera
Live stream of construction
Week or month film + photos
TTime-lapse 4K Movie
4G internet
Emergency stop +1 hour delay
User-friendly interface
Stream Monitoring
Stream security
Movable Cameras
Panorama Time Lapse
Backup power supply
Scheduled View
Panorama Timelapse Movies, give the total overview.
A construction camera in 3 simple steps.
Request quote
Schedule the installation
Start streaming
An error has occurred. Please try again or get in touch.
To make installation even easier.
Frequently asked questions
Yes, our Construction Camera set is easy to install yourself, if you are handy with a screwdriver and drill, the installation will be easy to do.
Yes, we can deliver the BouwCam quickly and always in stock. When the installation is urgent, we recommend installing the set yourself. As a result, you won't miss a thing of the construction project.
At the location we have a suitable place for the camera (flat roof) and fixed voltage.
Our BouwCam solution uses little power. The set consumes only 0.1 Ampere on 230VAC, or 23Watt at peak. On average, our set consumes only 12 Watt.
In many cases we can provide a temporary power supply. We only recommend bridging a short period until construction or permanent power is available on site. This is both for cost and stability reasons.
No, that's not a problem. You give us an estimate of the period in advance. If it turns out that it takes longer or shorter, we will eventually settle this in the administration.
Bouwcam.live is an initiative of NetcamCenter / Arkasis BV
Limbrichterstraat 1, 6131 EA Sittard, The Netherlands